Uncategorized
So long, summer of '17
Summer has gone by so fast!  With a great deal more design work on my plate, I welcomed the change in pace by having a large wedding to photograph in June. My additional photographer and I took over 3,000 photos between us.  And that's with a lot of duplicates removed!  We've worked together so long now that it's much easier, which equals much more fun.  Check out the video slideshow I created for them, which takes you from the beginning of the day until the end.  Rather than just showing my favorites or just my "artsy" photos, I include the standard posed church photos as well as the crazy fun reception ones!  Here's the link:  https://youtu.be/Luc5bEDQNEU
Although I love summer and time where the kids are home and schedules aren't so rigid, I do love fall and …. fall photos!  I've been asked several times already for senior portraits and I'm looking forward to getting out when the colors change and the temps aren't quite so warm and enjoying sessions with the class of 2018.  This fall marks 12 years of Pena MultiMedia, for both photography and professional design.  It seems like it's been longer.  I still offer the same services, and have added some specialty items along the way.  I have loved meeting so many great people and seeing their excitement over the photos they get.
So far schedules are flexible for fall, and since fall colors are hard to pinpoint, we have dates up in the air until we see how the colors change.  If you are interested in fall photos, please reach out and let me know so I have you on the list for people to contact and schedule first.  I've often done 3 or 4 shoots one after another in certain locations so that's possible too.  End of the summer photos for anyone are always available, and the weather has been so agreeable lately I'd love to get out there and take some shots!  Do you want to learn how to use your own camera?  Call me and we can set up a one-on-one class.  I've done those many times and love it.  Who can beat talking to someone else about your passion and see how they light up when they learn something new?
Thank you, Pena MultiMedia customers new and past!  I have so enjoyed watching your kids grow up, your lives change, your businesses expand!  It is an honor to be hired by each and every one of you.
Post-bridal show celebration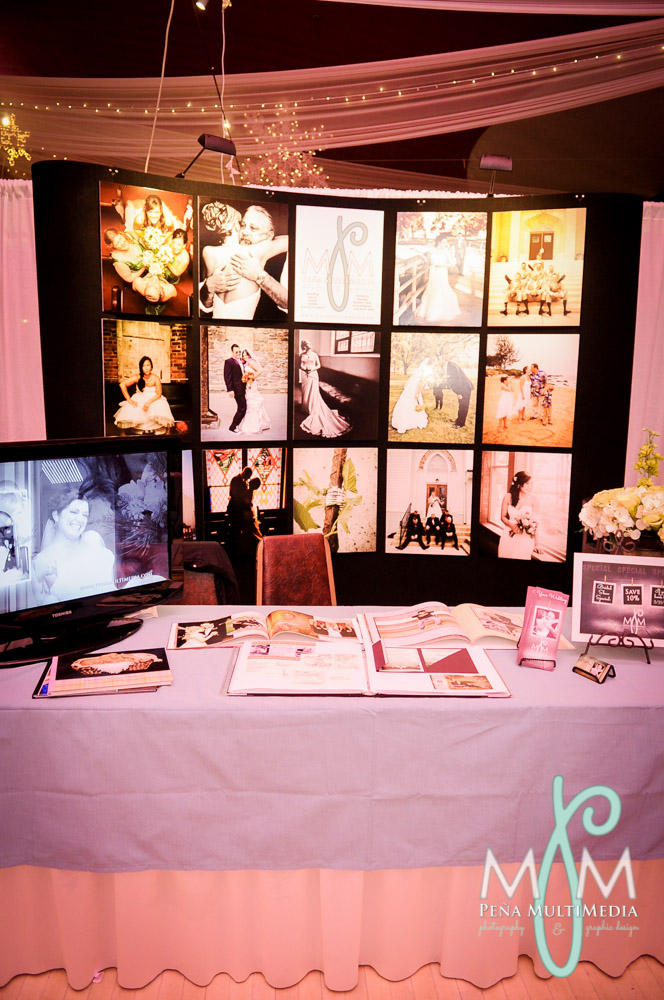 I'm a happy camera carrier.  The Mankato Bridal Show went really well, and was as always a lot of fun.  Lots of people, a great spot, an updated display and a very friendly, bubbly bride as my sidekick for a good portion of the day.  The hours went fast and as I have done every year, I was hoping that some of the couples that talked to me would want to work with me, and some that didn't get to chat might call or email.
Well, that has been happening!  And this week has been great.  I'm meeting with a handful of brides next week and I'm so excited about this.  So, I have to share my happiness, my excitement – and my gratitude – with you all.
Anyone who has been a Pena MultiMedia customer, or is booked to be a customer, please share my Facebook page, encourage people to like it, or send me a testimonial of my services – and I'll put your names in a drawing for a free 16 x 20 print of your choice.  With any edits you might desire beforehand!  Refer someone to me to have a photo shoot or wedding and they can win a free print as well!  I would love to give this away – so bring on the responses!
And before I close this post, I want to again thank all customers and supporters of my work – I love it and you make it possible for me to do what I love.  Bless you for helping me make my dreams a reality!
~ JP
A photographer's eye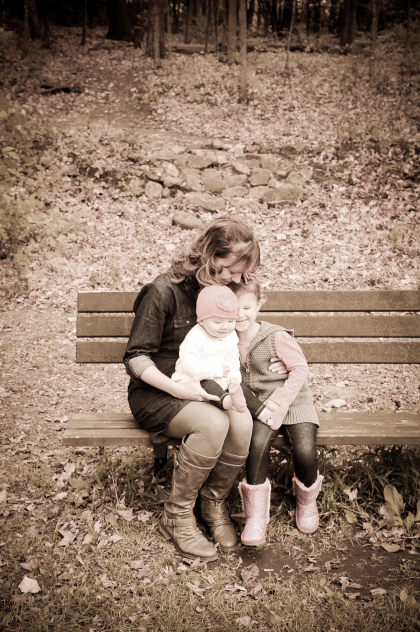 When I drive, my mind wanders.  Not enough to take my attention off what I'm doing, mind you, but I think of a variety of things on my trip.  Yesterday on my way to meet a client I was thinking about the shoot we had done a few days prior.  And I was thinking of what a great young man the client's son was, and how much I'd enjoyed our two days of taking pictures both in and outdoors.  And THEN I thought about how lucky a photographer can be.
What do I mean by "lucky"?  I mean I get to see more than what the camera captures.  You get to see the end result, the photos with smiles and laughs and backgrounds and all sorts of interesting things to you, but I have gotten a peek into who the person really is. And that makes me a lucky girl!  I meet amazing people every day. Every time I am asked to take pictures I have a different experience.  Lots of laughs, plenty of smiles, sometimes tears and in a lot of instances, the beginning of a new friendship.  I look back on some of my past shoots and think of what we were talking about when the person had that great laugh, or how tough it was to get that toddler to finally smile, and my excitement over catching it in that ONE SHOT!
Maybe I'm not explaining it well.  I've rewritten it plenty of times and it still doesn't make a lot of sense.  But what I can tell you is a good photograph isn't just the perfect lighting or the perfect outfit or background – it's what a wonderful friend told me once – it's catching the person's "essence".  My favorite photos are the un-posed ones!  The giggles from a senior girl who just can't hold a straight serious face.  The mom and daughter who get a few moments of tension-free time at a wedding to enjoy eachother and laugh.  I think those moments are way more important than the "perfect" shot.
I'll try to show it in photos – they speak better for me than I do on a day like today, when words don't say it like the smiles on these beautiful faces!  Have a great weekend everyone.
Winter Is Upon Us
**Sigh…** Winter is here.  I am not one of those Minnesotans who love snow and cold – far from  it. I have three children who are stir-crazy if they don't get several hours of movement, and winter makes us more housebound than I'd prefer.  So I'm looking for ways to keep them preoccupied that DO NOT include a television or video game!  We're not even two weeks into the new cold weather and I'm already feeling desperate. Ideas for a 10-year-old, a 4-year-old, and a 1-year-old?  All of whom would rather fight and argue than get along?
And in photography news, I finished my last 2014 wedding last weekend and it was quite a blast.  Megan and Kevin tied the knot on the literally last halfway decent day we'll see until spring, and it was lovely, complete with a rosey sunset and a jaw-dropping reception.  Family members blowing us all away with their music talents and everything.  Plus just two really nice kids (I can say kids, right?  They're really young even though they are light years ahead of their ages in maturity!) who I enjoyed being there to photograph.  Congrats, you two!  So now I'm preparing for wedding show in January, and bookings for next year.  Wedding photography packages will change a bit, so if you're on the fence about booking Pena MultiMedia for your wedding, give me a call!  We will still honor 2014 prices until January 1, of course, and yikes – 2015 isn't far away.  Gulp.
I'm working on a sample of one of the new services I'm offering with my weddings,so keep tuned – it's pretty cool.  I'm always on the lookout for something that's going to be a bonus for my brides and grooms, and I think I've found a few options you'll really like!
And in design news, I'm prepped and ready for …. dare I say it … Christmas cards!  Yes, it's definitely time to think about those, get ahead of the game, especially since so many of you did nice family photos this summer and fall.  Prices are competitive and turnaround times are fast – until the last minute, so don't wait!  Like I will.  🙂  We have so many great photos of our kids that I put it off because I can't decide.  My card has been getting bigger every year – I've joked that sooner or later I'll be sending out an 8 x 10 just so I can fit all the pictures I want on one card. 🙂 I can do multiple sizes for you – 4 x 6, 4 x 8, 5 x 7, 6 x 9 (my most recent size) – photo paper or card stock, double sided, foldover, whatever – just like the bigger companies do, but no tax and no shipping – and my original designs.  🙂  I love this time of year!  Minus the weather.  🙂
Enjoy your families, everyone!  I know with this indoor time I definitely will be – until I start frequenting WalMart too often just to get them out of my house.  🙂
Fall Friday
It's Friday.  Finally!  Of course I say that every week.  Fall is a busy time for me, everyone gets excited when they see the leaves turn and start to come down, and photo requests come in.  I. Love. It.  I love the busy-ness!  I love going from shoot to shoot, coming home exhausted after a 3 or 4 shoot day.  I tell people this all the time – taking photos is the one time when I'm "working" that I don't think about anything else – pain, exhaustion, worries, whatever – I just get in the moment.  I think that's very telling of how much I enjoy my job.  I can't really call it that because it doesn't FEEL like a job.  It feels like an extension of my life.
I was looking at my opening slide show and you know what?  I really like my photos.  I like my clients.  For every single one of you that have done a photo shoot with me, you make this possible.  You make ME look good.  I get a kick out of people telling me what a good job I did with their pictures – it's YOU, not me!  I look for the shots or the backgrounds or help with the posing, but it's those natural smiling faces and the moments when you are yourself that make a good photo.
I'm trying to kick out a cold that really caught me off guard and it's not easy – I don't have time to be sick!  Laying around here waiting for cold medicine to kick in is NOT helping things to get done or keep my kids out of trouble.  These warm fall days are going to be gone in a millisecond and I don't want to waste them.  There's still time for photos – just because the leaves are down doesn't mean we're out.  We aren't taking pictures of the trees, we're taking pictures of you in the leaves – which are already on the ground!  It works!  I did get some of my own family last weekend so I can stop worrying just as you all do about whether the scenery will hold out – but driving around I can see there's still plenty of beautiful colors so schedule an appointment and get some pictures done.  If I can do it, you can.  I think for all of you who would like some photos for Christmas cards but not a full shoot, I'd like to offer mini-sessions – but again there's the question:  snow or no?  Send me a line and give me your thoughts – location, date, whatever.  I'd like to do something that works for you!  And wish me luck on this cold – it's been two days already, time to go!!
Design and …
I am bidding on a website project today and I always get a little nervous about it.  I love being fairly priced for my customers and would be horrified if someone thought I wasn't.  The truth is, as for anything that comes with a "creative" sticker, sometimes people don't know how much time goes in to something until they've experienced it themselves.  Website design, even for all the time I've been working at it, is one of those impossible project categories to estimate.  I stink at it.  So I just hope and pray it goes well for both parties and we both end up with something that does what it should!
I stumbled across this article while looking at what people have to say about website design, and I wasn't sure how much of it to take seriously.  Especially when it doesn't really pertain to small towns in Waseca, or even most towns – look at the price ranges they talk about, and have a good laugh.  🙂  But some of the more low estimates make sense and that's why I bothered to mention the article at all.  Your thoughts?
http://www.executionists.com/blog/cost-to-build-websites-2014/
Memories old & new
While going through all of my previous work to finally update this website, I'm finding so many great memories I'm glad I pushed myself to do this in the first place.  Every wedding, every senior portrait session, every business card I've created – they all hold nice memories.  I am lucky – I have met a lot of amazing people in the 8+ years I've been photographing and the 15+ years I've been designing, and I still hope for more.  I love going back and remembering where I was, things that were said, the reasons behind some of the smiles and funny facial expressions.  There's no way to not be emotionally attached to this job and I wouldn't have it any other way.  How else can you do this job well and give people an insight to their special day or their personality that they may not see themselves??  I'm only about 3 years into my archives of previous work so if you are looking for yourself, keep coming back – I'll get there.  Two computers, two laptops and four external drives is a lot to go through especially with one of them not having any wireless access and two in another room.  🙂  I'd like to share your memories of a session we've had together – tell me something!  It's about time I updated this thing, and it would be even better to include the voices of people whose photos are gracing my pages.  🙂  Send away!
Welcome!
What can I say??  It's been way overdue.  I haven't updated my website in so long and I'll be working on pulling together years of portfolio samples for even longer.  So check back often!  It can only get better with a new, simpler format.  I just decided to get it up and running, and went to it.  So tell me what you think, tell me what should be added – tell me something!  I get nothing but junk mail these days, how about you?!!